Join the +1,000s of people using the Stay at Home Bar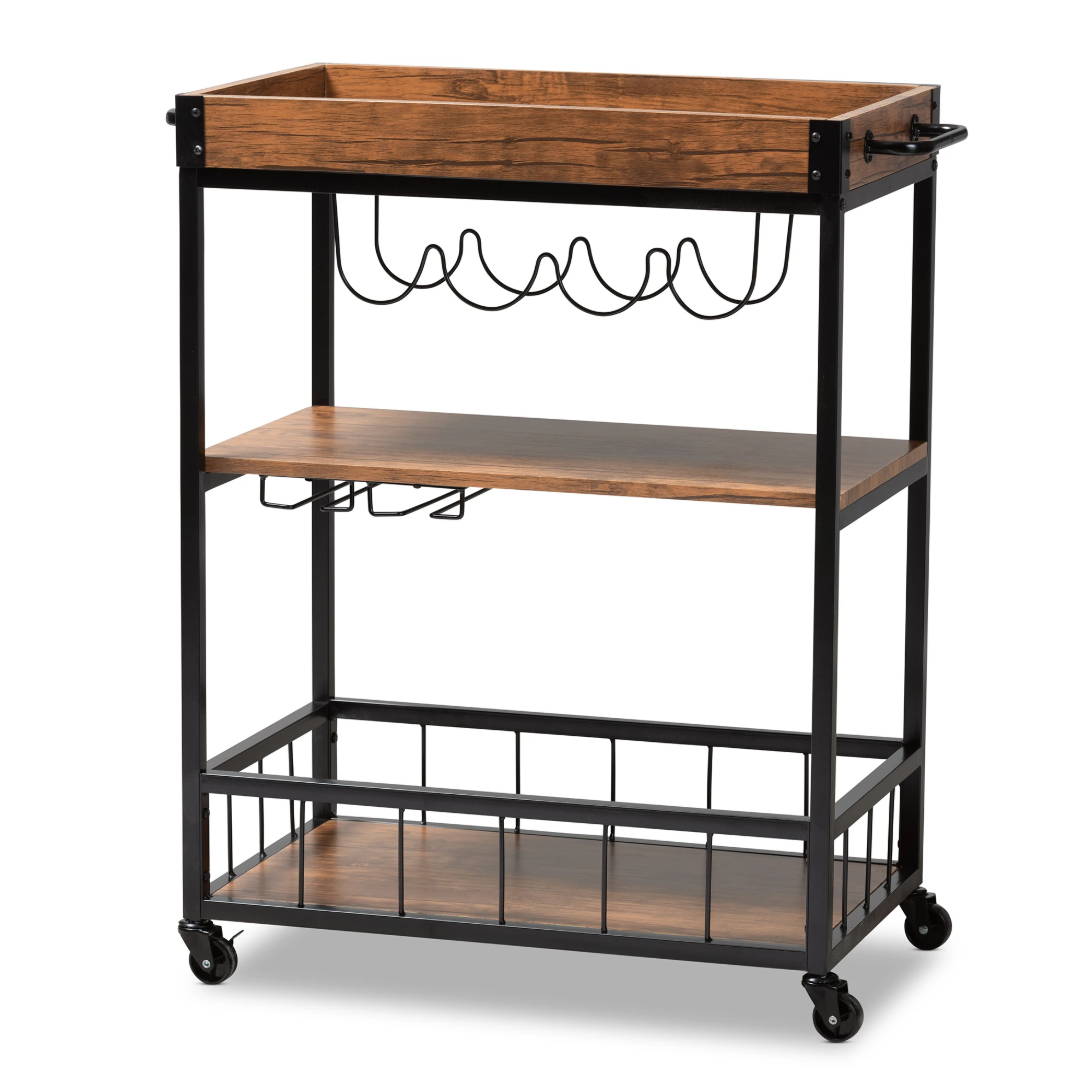 Superior & Sturdy Metal Frames: Luxurious look with a rustic touch

Versatile Suitable for kitchens, living rooms, bars, patios

EASY Assembly Have this up in no time with our seamless instructions

Smooth Surfaces Convenient to maintain & clean

Wheels and Racks Offers great mobility and spacious room
100% No-Risk Money Back Guarantee

The Perfect Bar for your Home
The best choice for countless happy hour opportunities - Our cart brings versatility right to your home.
The top can detach into a serving tray. 2 of the wheels lock into place to prevent unwanted movement.
Bar Cart can turn 360 degrees. Made of high quality material to ensure super weight capacity and sturdiness. The handles are great for towels too.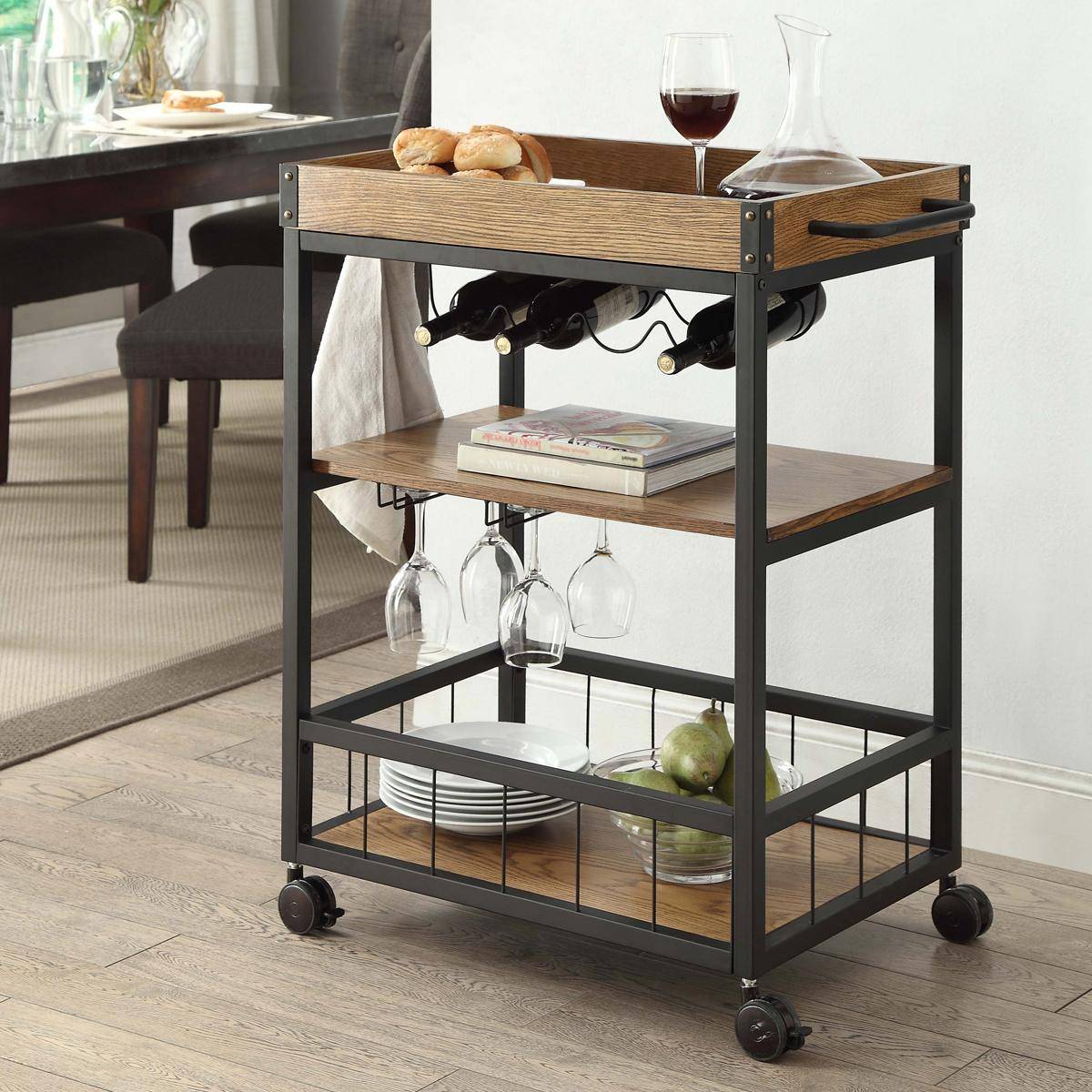 Frequently Asked Questions
Will the cart support multiple bottles on top?
- Yes it will surely support that weight.
Does the bar cart come fully assembled?
- No, some assembly is required.

Can it be folded or closed to be put away?
Do you need an electric drill to put together?
- No power tools are needed in the assembly.

Do you still ship during COVID-19 regulations?
-Yes, our shipping routes remain open. We ship Monday- Friday.

How long will it take for my order to arrive?
For customers within the United States, your order should arrive within 5-8 business days after processing via FedEx. Average delivery time for international orders is 10 - 15 business days.
The removable box top is what makes our bar cart truly unique. The top acts as a serving tray if needed! Just simply lift up and take off to serve your guests.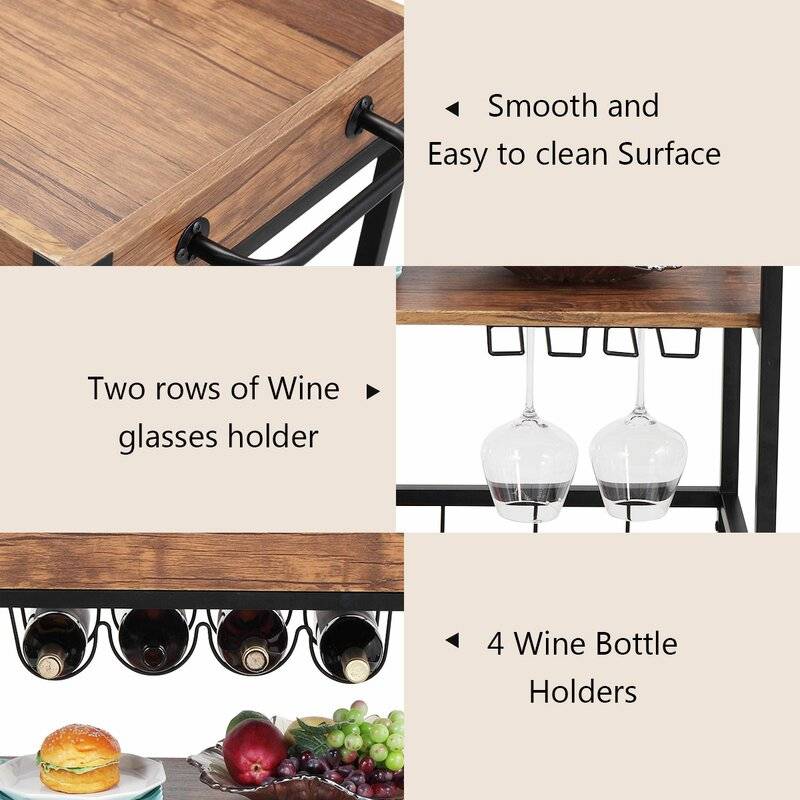 Our unique cart has easy to clean surfaces and extra storage that help meet all your needs, whether it be with drinks, food, or other supplies. Equipped with 2 rows for glasses and 4 wine bottle holders.


Our Verified Customer Reviews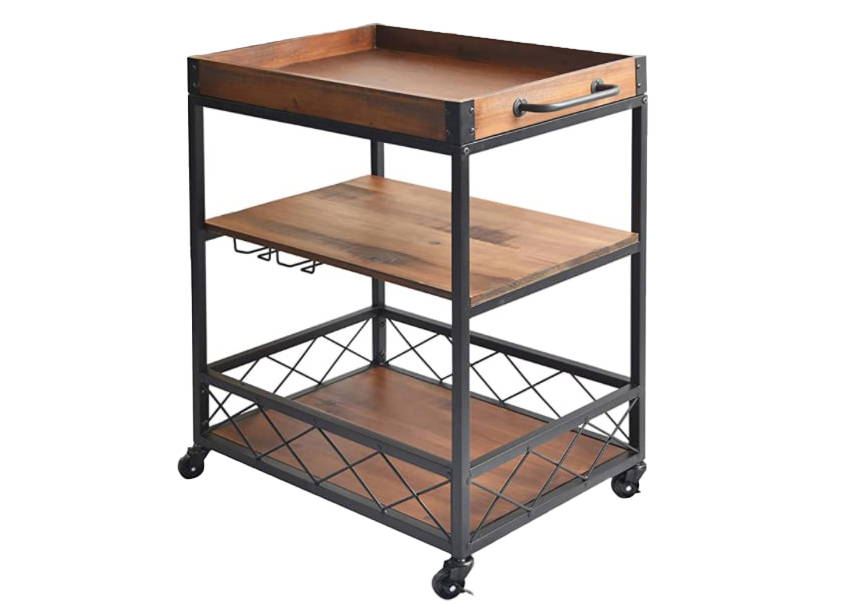 100% No-Risk Money Back Guarantee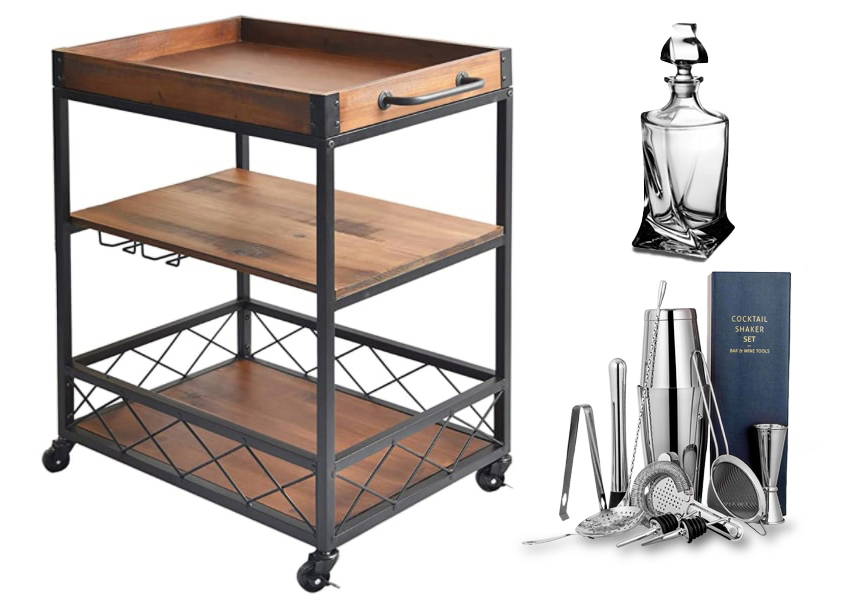 100% No-Risk Money Back Guarantee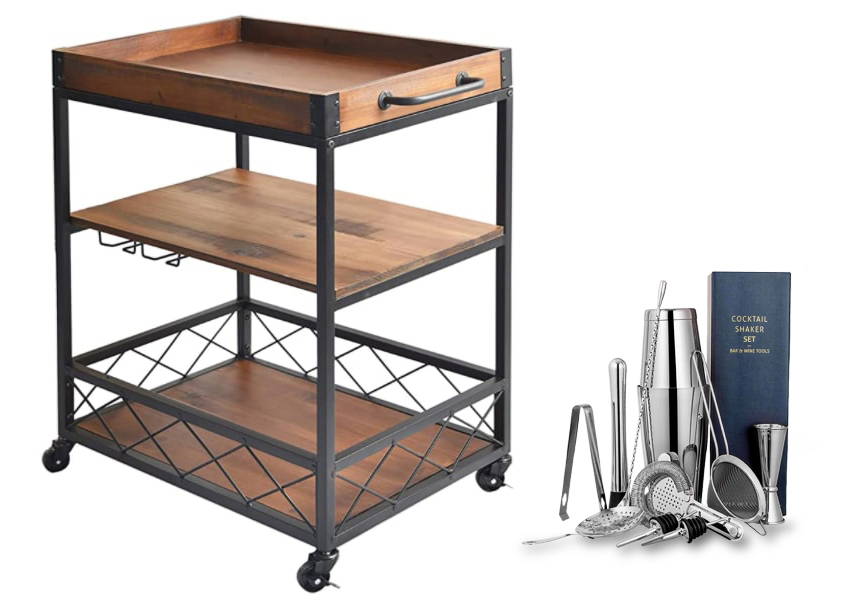 100% No-Risk Money Back Guarantee

As a liquor connoisseur and experienced bartender, I've always enjoyed keeping a diverse cabinet of selections to make drinks with. I grew tired of not having a specific area in my home that was easy to reach whenever company was over. So I designed this to make the good times even better - No more storing alcohol in a hard to reach place . With Bar Cart it is happy hour, every hour, in any room.
-Josh

Founder